[vc_row][vc_column][vc_column_text]Doors and Windows frame are become important part of interior designing.A good quality material and design can enhance the beauty of whole household. Due to advance technology, Doors and Windows frame made up of vinyl can be formed into any shape, providing an almost unlimited variety of architectural styling options.
Doors and Windows frame
A door is referred as a solid barrier i.e. fixed opening of a wall. It can be used as an access into or out from buildings or between two rooms or to maintain privacy. The door is comprised of two parts: frame and shutter.
Door frames are classified as per the material used: –
Wooden door frame
Aluminium door frame
Iron door frame
[/vc_column_text][/vc_column][/vc_row][vc_row][vc_column width="1/2″][vc_column_text]
Wooden door frame
Wood is considered to be the most prevalent prime for door and window frames construction. Wooden frames are easy to maintain and enhance architectural attractiveness to the building. According to the quality there are many types of wooden frames available. So the decision factor is developed according to the requirements in the building and the budget available.
A door frame consists of three wooden frame i.e. two upright posts called jamb posts, which are jointed with top piece called cross piece or head. The normal size for single shutter is 75 mm *100 mm and 75mm*125mm for double shutter. G. I. sheet and iron screws supports from top corner of the frames. The back portion of the is painted with the bitumen and the anti – termite chemical.
[/vc_column_text][/vc_column][vc_column width="1/2″][vc_column_text]
Aluminium Door Frame
Aluminium frames give attractive looks, need no painting and lesser maintenance cost. They are free from termite attack, rusting problems.
Today they are mainly used commercially and in offices to give beautiful looks.
[/vc_column_text][/vc_column][/vc_row][vc_row][vc_column][vc_column_text]
Iron Frame
Iron frames are used in low cost buildings. They are safe from termite attack and divided into three types of iron door frames.
Angle iron door frame
These door frames normally having size 40 mmX40 mmX6 mm and made of angle iron. Iron hinges are welded with frame and the joints and made smooth with grinder. The frame must be of right angle. Priming coat should be done before fixing the frame.
Iron door frame
The procedure is the same as according to angle iron door fame and the material is used T.IRON.
3.Pressed steel door frames
Mild Steel is used for these frames with 1.25 mm thickness. The procedure is same and the back side of the frame is filled with cement concrete. Coating needs to be done before fixing.
[/vc_column_text][/vc_column][/vc_row][vc_row][vc_column][vc_column_text]
Window Frame
Window referred as opening in the wall for providing daylight, ventilation and for outside look. It has two parts: window frame and shutters.
Types of window frames: –
1 Vinyl frames
2 Fiberglass frame
3 Wood frames
Vinyl frames
It is generally less expensive and can be moulded and coloured to any style for customized look. They are energy efficient and helps to maintain temperature of the room like it helps to keep heat inside in winter and keep heat outside in summer. The best thing is that it is bad conductor of weather i.e. in other words heat, moisture don't effect Vinyl frames. They also help to cut noise.
Fiberglass Frames
 The fiberglass frame wont expands or contract like wooden temperatures. They are very easy to install and comes in square design. They are energy efficient and are good thermal insulators.
They are also water resistant. Initial cost is little higher but with low maintenance and longer product life.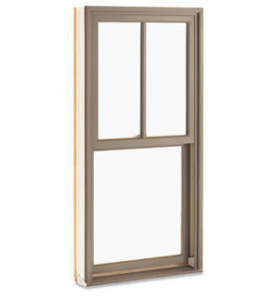 Wood Frames:
Wood frames act as a sound barrier and from give a beautiful as well as natural look to any room.
The point is it can expand and extract with the weather changes plus they also get deteriorated with time. We need to maintain the frames regularly so that it can last longer.
Buildzar dealers for Doors and Windows frame- get best price at Builzar
http://bldzar.com/gurgaon/doors—windows-c214
[/vc_column_text][/vc_column][/vc_row]